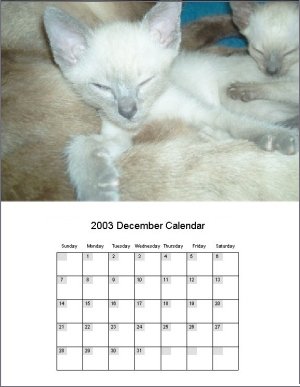 Description: This free calendar software allows you to use your own photographs to easily make your own calendars freely! Download it now, and start creating whatever kinds of calendars you want, using your own photos, pictures, placing them how you want, using them as desktop pictures and more! A version with even more great features is available too!


For more information visit the Free Calendar Software Download webpage.

View all products listed by Free Calendar Software Download.

Not Exactly what you are looking for? Check out all new releases in Audio & Multimedia::CD Burners.