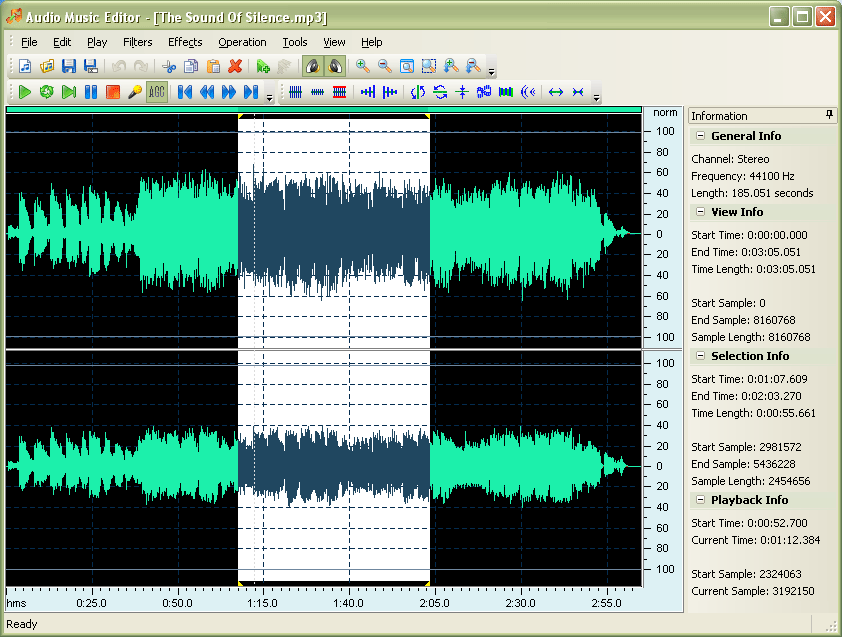 Description: Audio Music Editor is an easy to use audio editor for professionals and music lovers. Many effects and filters are available. Audio Music Editor can works as an audio player, an audio splitter, an audio joiner, an audio recorder or an audio format converter. It can mixes several audio files with different format to one audio file. Flexible play mode allows you play or loop play a part of the edited audio file.


For more information visit the SoftRM webpage.

View all products listed by SoftRM.

Not Exactly what you are looking for? Check out all new releases in Audio & Multimedia::Multimedia Creation Tools.