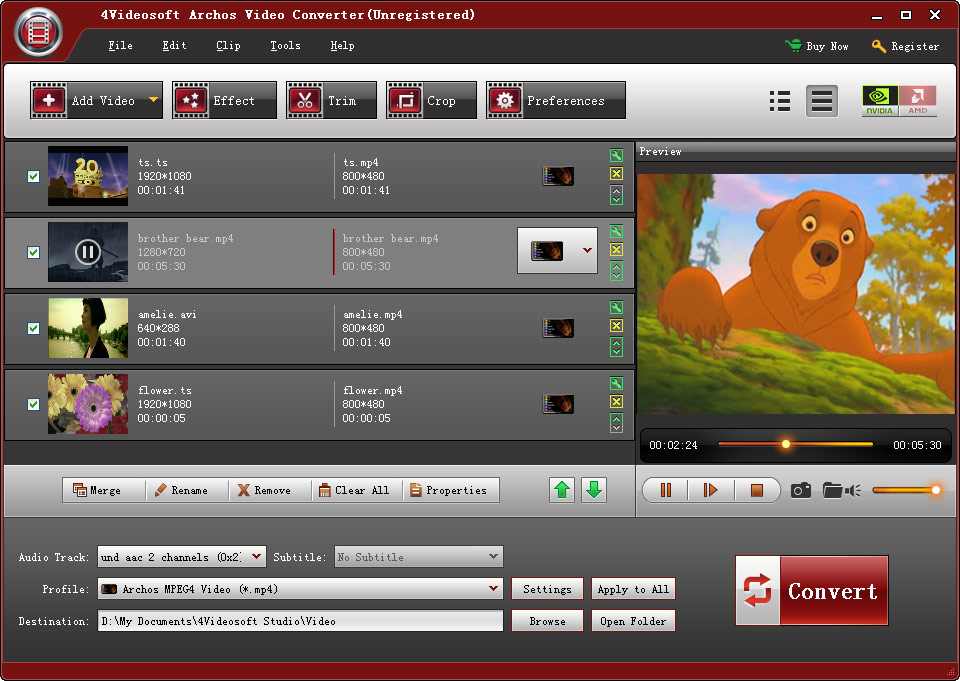 Description: 4Videosoft Archos Video Converter is the vital converter for Archos users. This professional tool can convert any video and audio formats to Archos MP4, WMV, MP3, WMA, WAV, AC3, OGG video and audio formats. This Archos converter can be used on all the Archos versions: Archos 705 WiFi, Archos Gmini XS 100, Archos 605 WiFi, Archos 404 camcorder, Archos 404, Archos 504 etc.


For more information visit the 4Videosoft Studio webpage.

View all products listed by 4Videosoft Studio.

Not Exactly what you are looking for? Check out all new releases in Audio & Multimedia::Rippers & Converters.